Many people think fulfilment by Amazon (FBA) is just about Amazon picking, packing and shipping products for your Amazon.com orders (and also handling your inventory). You are wrong. Read this post to see benefits of using Fulfilment by Amazon instead of you shipping orders by yourself.
Reason 1: Eligible for Amazon Prime
If you sell at Amazon.com and using FBA services, the products are eligible for Amazon Prime, FREE Two-Day Shipping, FREE Shipping, and other benefits. You can also increase your chance of winning the Buy Box, and enable FBA for products you list on Amazon.ca and Amazon.com.mx. And... you get better reviews and more sales!
Prime members love FREE Two-Day Shipping, and all Amazon.com customers can get FREE Shipping on orders over $35. When you list your products with FBA, your products are eligible for free shipping, too.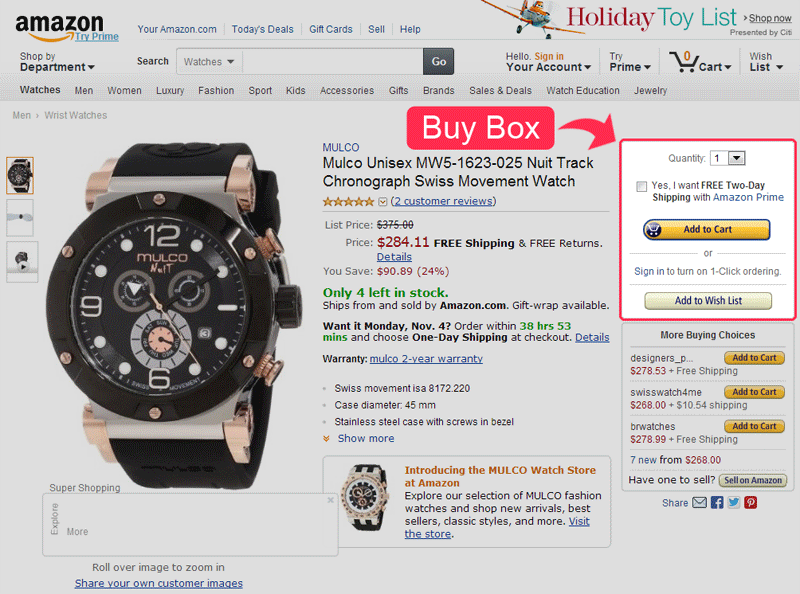 Reason 2: Free Amazon Customer Support & Return
Amazon FBA also helps you to manage customer inquiries, refunds, and returns for your FBA orders via phone or email day or night. This service is free, with the exception of the Returns Processing Fee for certain product categories.
Reason 3: Support non-Amazon orders
If you buy on eBay and receive an Amazon FBA box, don't be surprised. Amazon FBA can fulfill your orders from multiple channels (Multi-Channel Fulfillment
), instead of just orders at Amazon.com (On-Amazon Fulfillment). Do note that fulfillment for Amazon.ca is counted as Multi-Channel Fulfillment, and check the additional cost for Multi-Channel Fulfillment.
You can offer different shipping options (one-day, two-day and standard three- to five-day delivery) to your customers at other channels. And you can pay additional fee to remove the Amazon branding on the boxes.
Success Stories