Today we are going to go through the shopping experience at Google store buying Nexus 5X in Hong Kong.
Shop at: Google store hk
Deliver to: Hong Kong
Buy what: Google Nexus 5X (4 items)
Order Time: Thu 14 Jan 9:21pm (GMT+8)
Shipping Notification: Fri 15 Jan 12:40pm (GMT+8)
Courier: Taqbin Hong Kong (domestic delivery)
Estimated Delivery Time: Mon-Wed 18-20 Jan
Delivered on: Mon 18 Jan 11:01am (GMT+8)
Checkout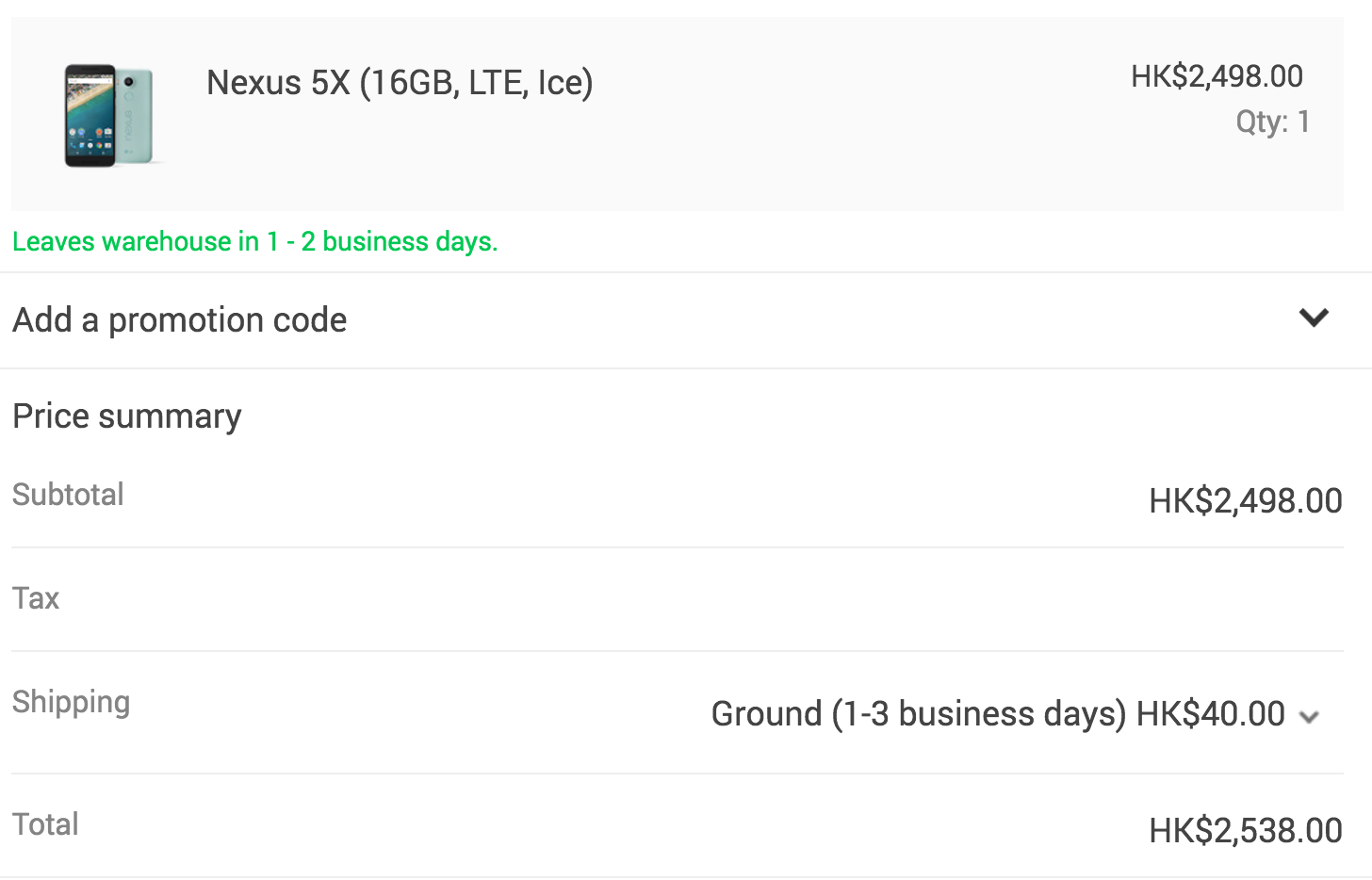 Cart Checkout

Order confirmation email
I was expected free shipping but hell no, there is no free shipping. It costs HK$40 for domestic shipping that takes 1-3 business day - and I only find out the information at the end of the checkout step, what a surprise. Personally I think the information Leaves warehouse in 1-2 business days is a bit confusing, I would prefer them to tell me directly which date I get the phone. At the last step of checkout, it says it takes 1-2 days to leave warehouse and takes 1-3 days for shipping...well you need to do some maths to know when you receive the order. After you place the order, you will receive an email telling you the exact estimated delivery date which is great - it would be great if they provide that earlier instead.
Shipping Notifications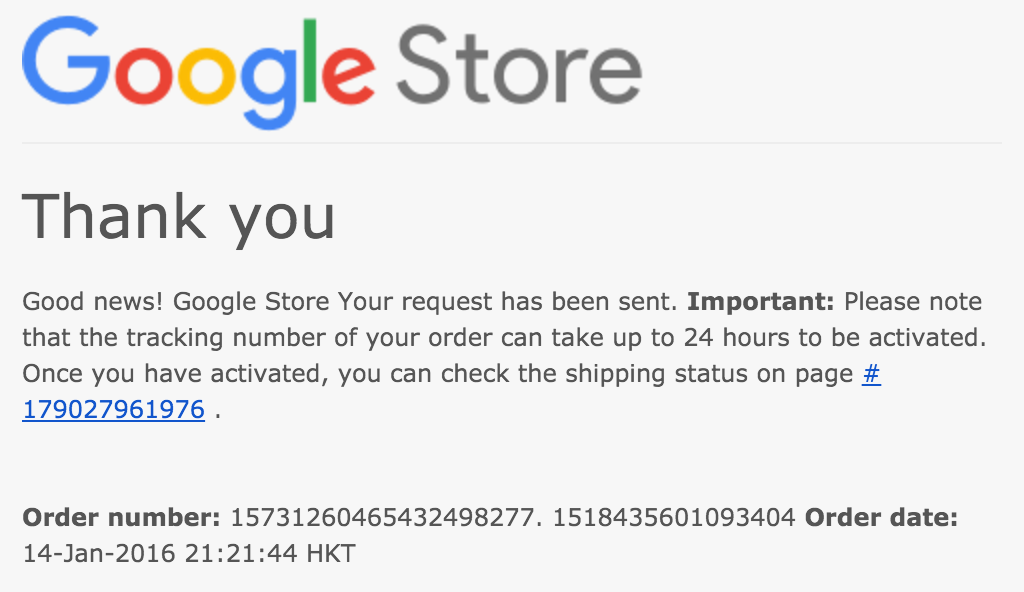 shipping notification email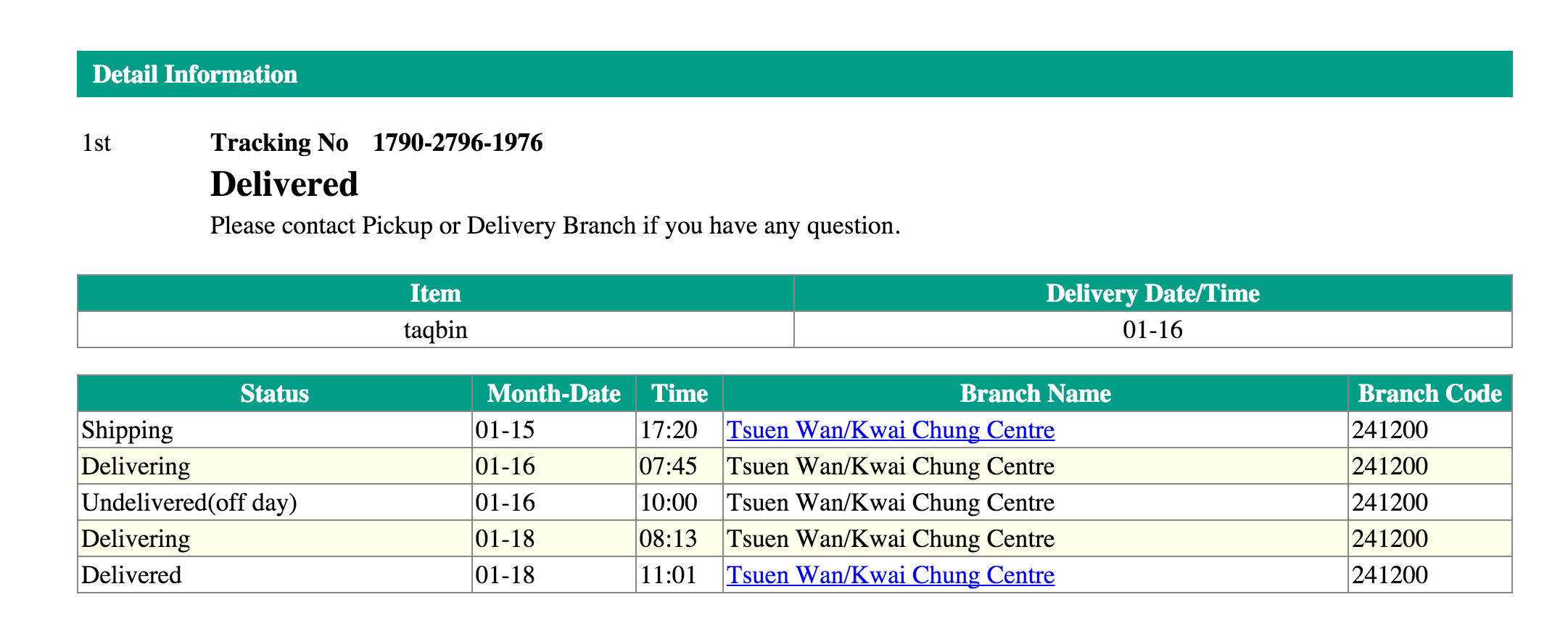 tracking info from taqbin HK
Shipping notification was sent within 15 hours which is quite impressive. The shipping notification contains the tracking number, tracking link and estimated delivery date. Google will direct you to the courier website (which is Taqbin Hong Kong this time) instead of showing the tracking info at the order history page of your Google store account.
Actual Delivery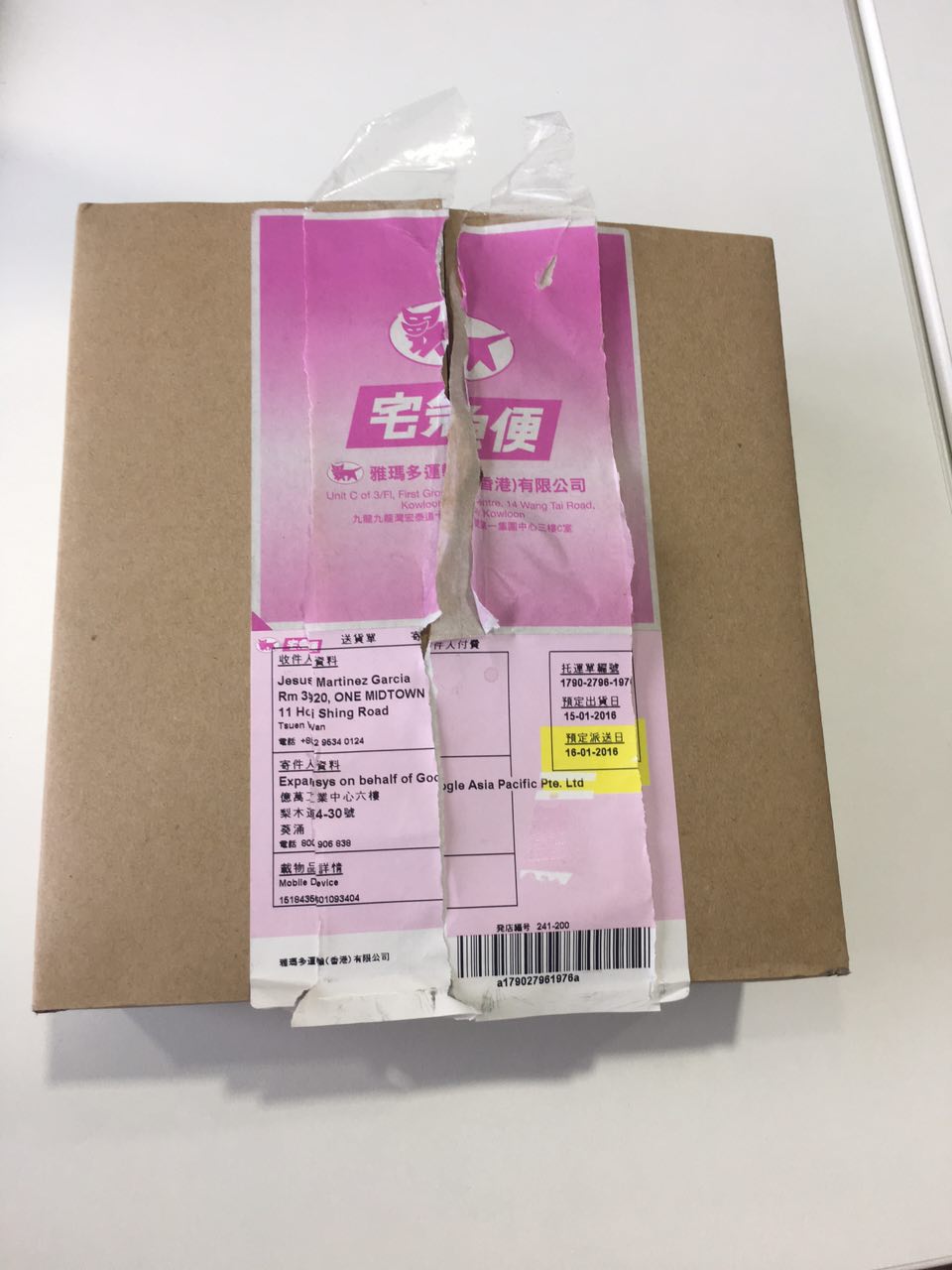 Order was delivered on time on 18 Jan as per the estimated delivery date (18-20 Jan) mentioned in the shipping notification and checkout process. Google store uses plain card box for packaging with bubble wrap inside to protect the Nexus 5 packaging.
Google Store Return Policy
If you aren't happy with something you bought, you can return an item within 15 calendar days after the day you received it. We'll send a full refund (minus your original shipping & handling charges) to your original payment method within 14 business days after Google receives the device.
How to return your Google Phone:
Go to order history page on the Google store
Choose the order and item to return
Select return reason
Receive return confirmation email from Google after a few hours
Wrap and send the order to the return address mentioned in the return confirmation email
Google does not help you on generating a shipping label or arrange carrier to pick up the orders, so find a carrier and ship it out on your own.