When facing high international shipping fee, you now can make use of shipping agencies (or called package consolidation companies) like myus.com to help you get an overseas address for domestic delivery, and consolidate shipments to ship to your address at a discount rate. This time we are going to shop at Amazon.co.jp with a hong kong based shipping agency Buyippee.
Shop at: amazon.co.jp
Deliver to: Japan (Buyipee's address) then Hong Kong (my address)
Buy what: Baby toys (4 items)
Order Time: Tue 5 Jan 3:00pm (GMT+8)
Shipping Notification: Tue 5 Jan 11:33pm (GMT+8)
Courier:
Japan domestic delivery: Yamato
Japan to Hong Kong: Buyipee
Estimated Delivery Time:
Japan domestic delivery: 1 business day (Wed 6 Jan)
Japan to Hong Kong: 3-7 business day (Mon 11 Jan - Fri 15 Jan)
Delivered on: TBC
Checkout + Delivery Cost & Time at Amazon.co.jp
Yea: Free standard, next-day delivery, or specific-time delivery for Amazon Prime (domestic shipping)
Nah: Not much

Amazon offers free trials for Prime service, which you can enjoy standard, next-day or specific-time delivery for free. When you check out, you can select which delivery method you want, and shows clearly the delivery cost (which is free) and delivery time. The delivery date is also mentioned in the order confirmation letter. Well done Amazon.
When you're using shipping agencies' service, you should ask the agent what's their overseas warehouse, so that the online store can make a domestic delivery instead.
Shipping Notification & Tracking by Amazon.co.jp
Yea: Clear expected delivery date, courier name, tracking link
Nah: Not much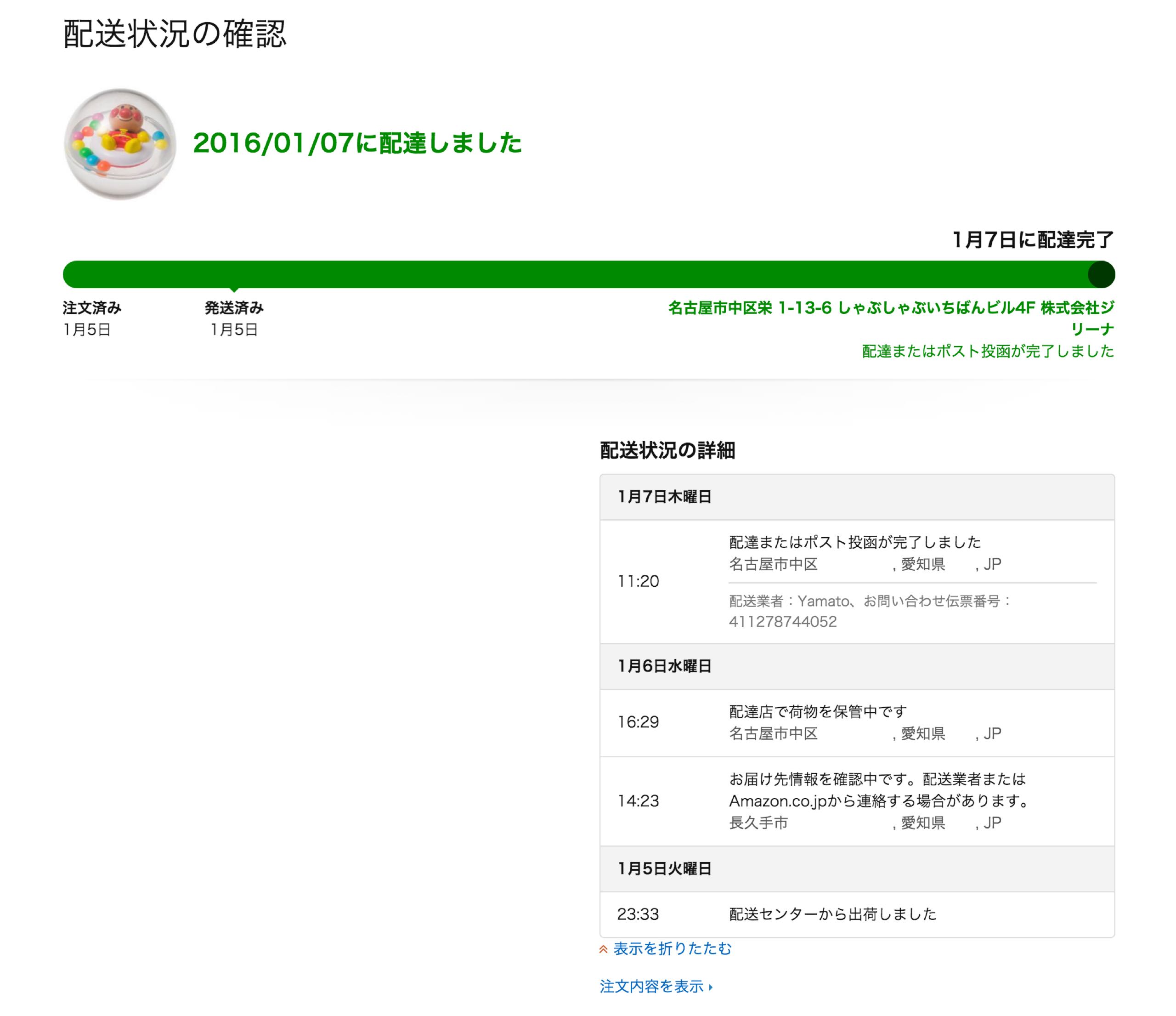 Amazon.co.jp follows the user experience for Amazon.com, which you can easily track shipment status through their shipping notification and order history page. You dont need to copy tracking number but just do a click to track the status. Amazon shows detailed tracking info within their website.
Service by Shipping Agency Buyipee
Enter Order Details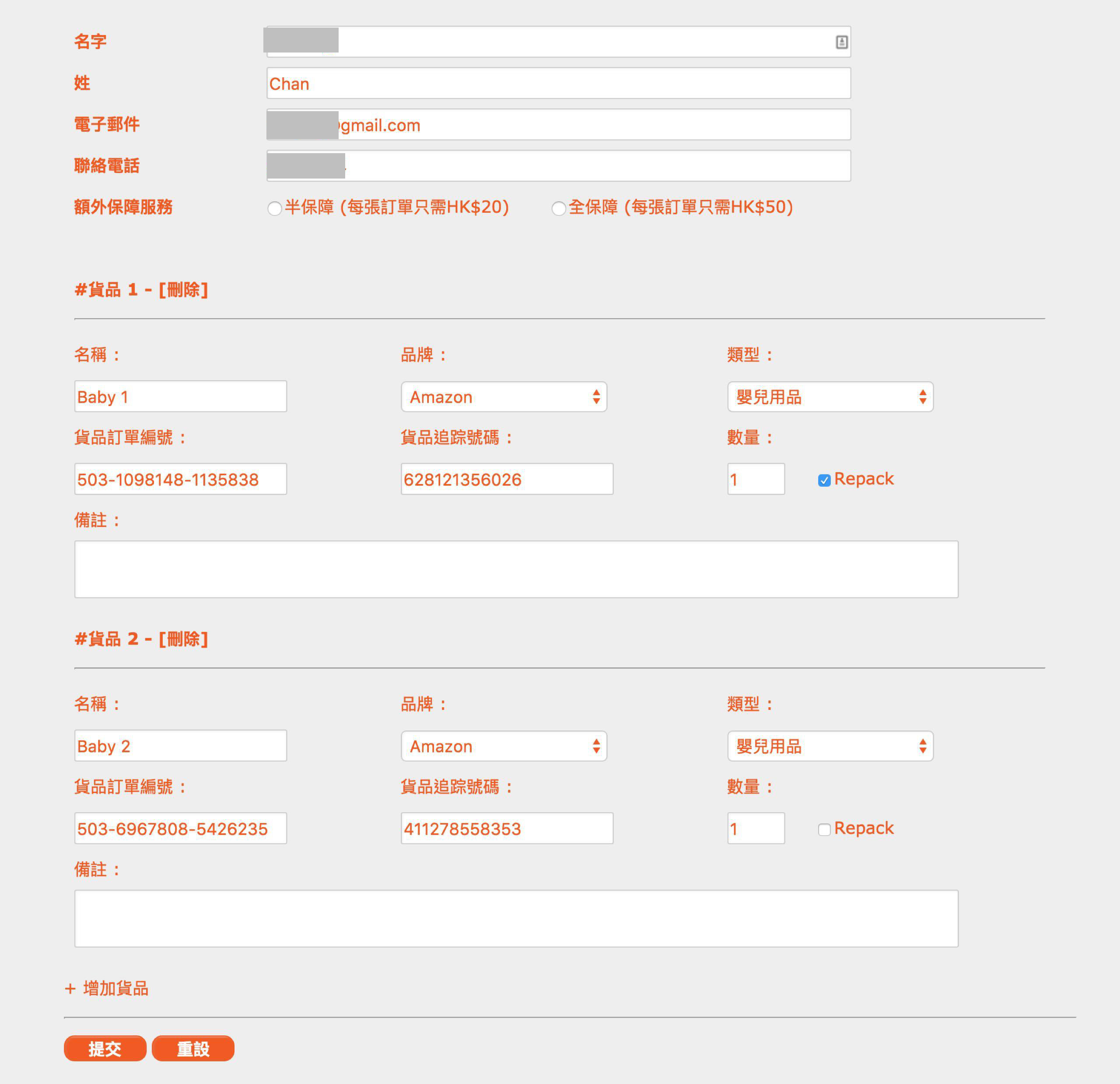 Once you receive the shipping notification, you have to enter your Amazon.co.jp order ID, order quantity and tracking number into Buyipee system together with the category (e.g. baby products), and whether you want Buyipee to repack for you to save more box space (i.e. remove the packaging to enjoy cheaper shipping fee). In each Buyipee order, you can specify multiple orders and items purchased from different online stores in Japan so that Buyipee can group and ship with those items together from Japan to Hong Kong. You can also add HK$20 for half-insurance or $50 for full-insurance:
half-insurance (HK$20): full refund of order if package lost during delivery
full-insurance (HK$50): half-insurance + full return to sellers
Shipping notifications
Email 1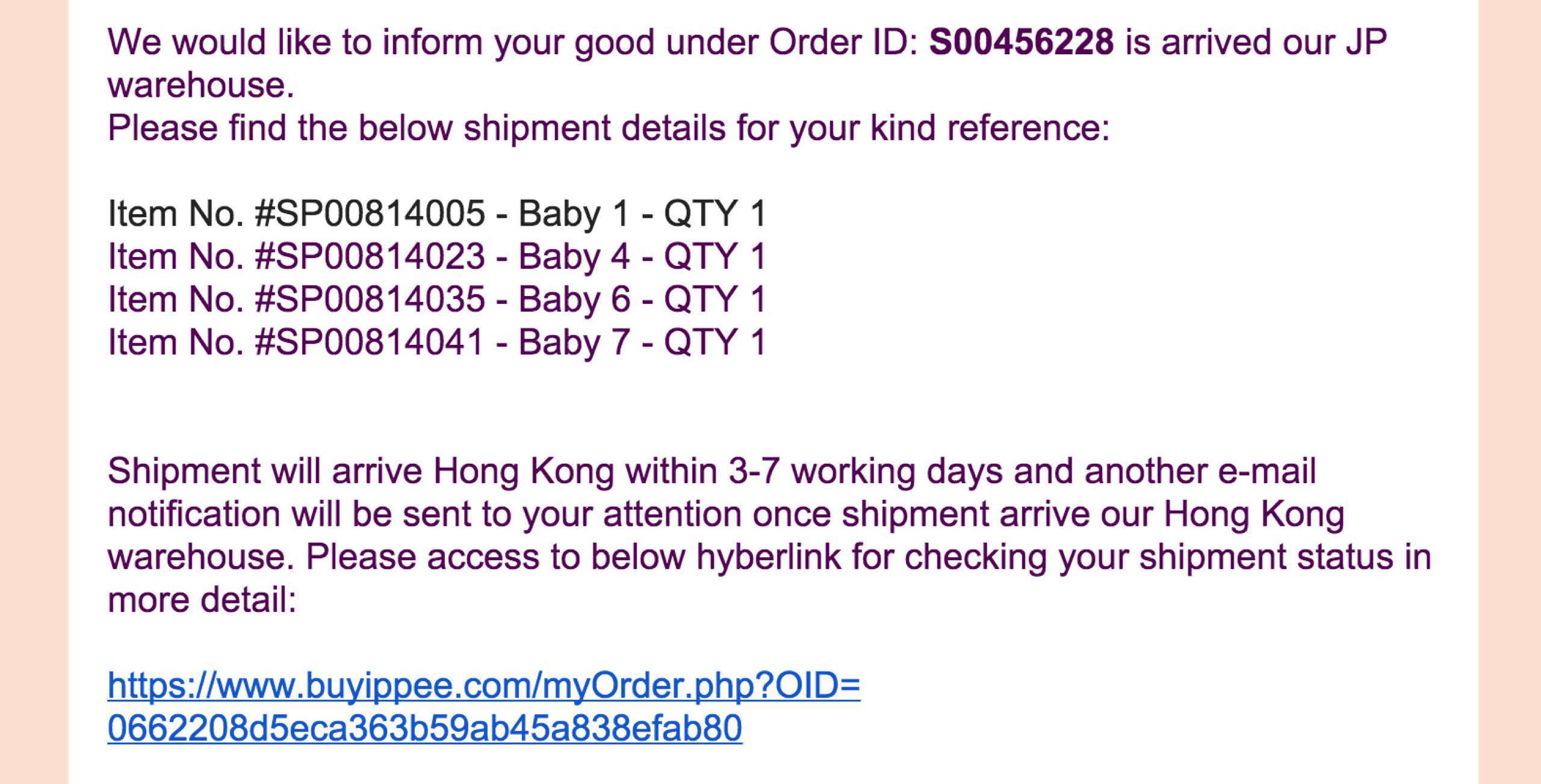 Buyipee will then track the orders you entered, and notify you when the orders have arrived the Japan warehouse and tell you that it will ship to Hong Kong within 3-7 working days. You also get another notification when the orders arrive Hong Kong warehouse.
Shipping Agency Cost
The shipping cost charged by Buyipee the shipping agency is a little bit complicated. You can refer to thge following formula or simply use the calculator at Buyipee website (in Chinese though):
Total Shipping Agency Charge =
(US$ Total order value + US$ Domestic shipping fee) * 8
Weight in KG * HK$50
HK$50 Service fee
Domestic shipping fee is charged based on the Total order value per brand:
| | |
| --- | --- |
| Total order value per brand | Domestic shipping fee |
| US$1-50 | US$10 |
| US$51-100 | US$7 |
| >US$101 | Free |
Weight in KG is determined by the dimensional weight or actual weight whichever is higher. Dimensional weight is calculated by (H x W x L in CM / 5000).