I found Sak Fifth Avenue when I planned to order online some Diptyque candles from Hong Kong. The American department store chain offers free shipping to many countries and also integrated with multiple carriers to offer different shipping solutions.
Deliver to: Hong Kong
Buy what: Diptyque Baies Candle/6.5 oz. x 2
Key reasons to shop at Sak Fifth Avenue :
Cheaper than Hong Kong retail price
Free shipping for orders over USD $100 to Hong Kong
Reasonable delivery time (9-14 days)
Charged in local currency
1. Price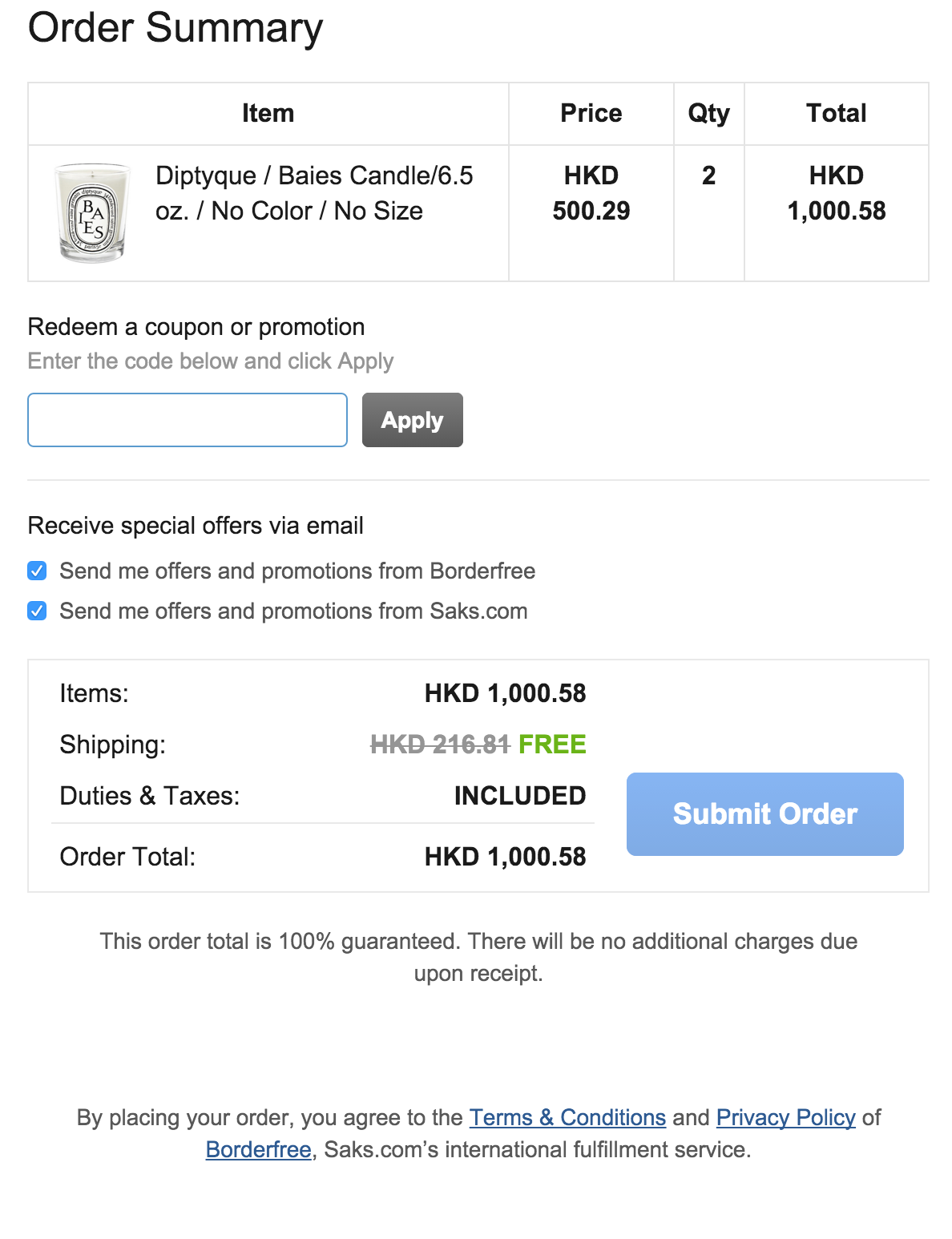 It is cheaper to buy Diptyque candles in US than in Hong Kong retail store. For the same product Diptyque Baies Candle/6.5 oz. - Sak Fifth Avenue charges HK$500.29 per candle while Hong Kong retail price is around HK$550 (10% more). What's more is that Diptyque does not offer shipping in Hong Kong (not even paid shipping). Weird.
2. Free Shipping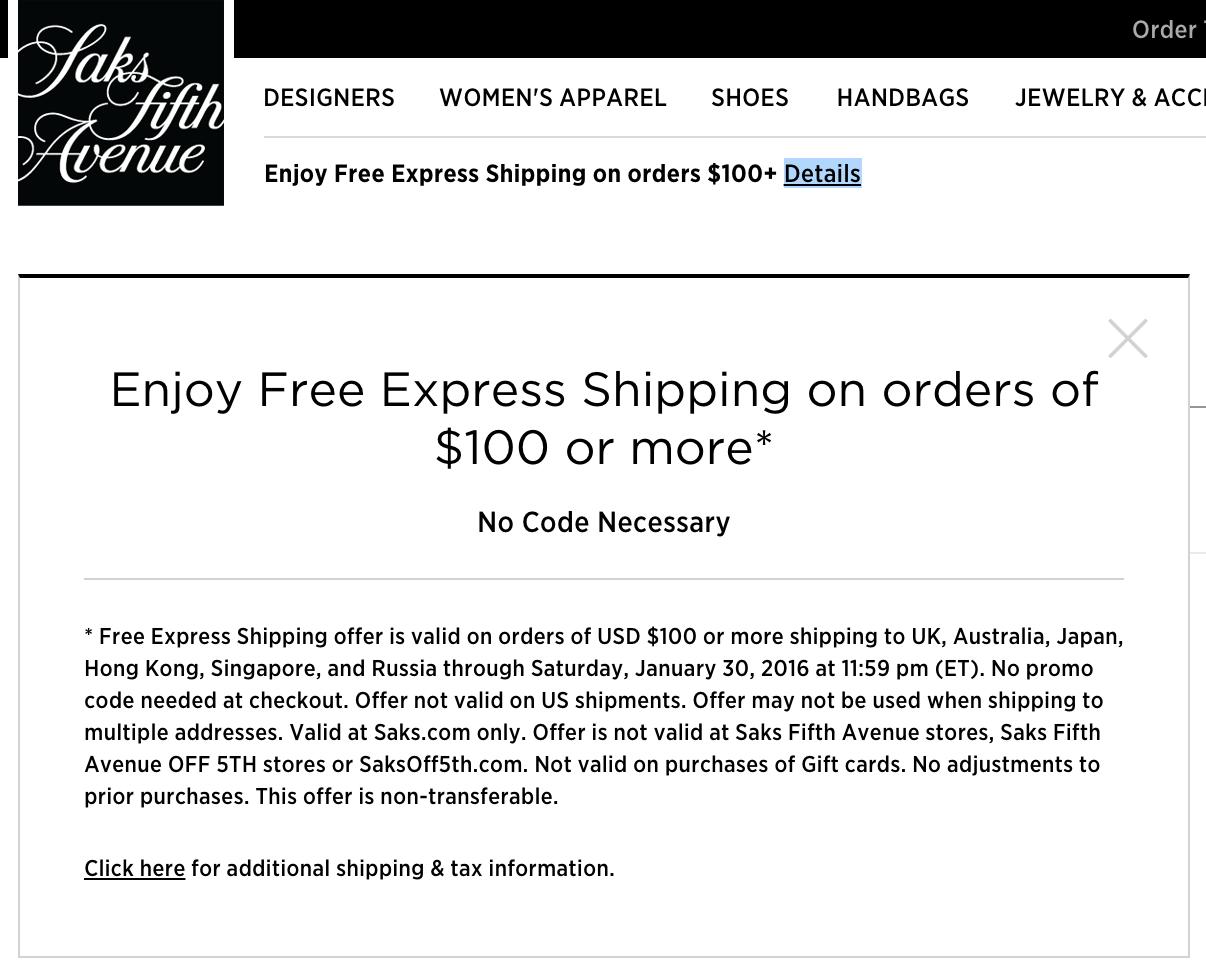 Free shipping for international orders is now a must-have for shoppers. Offering free shipping worldwide is not an easy job which retailers have to estimate the shipping costs correctly so that you can still earn a handsome profits after deducing shipping costs from the order price. And if you plan to offer multiple carrier options for shipping, the calculation will be more complicated.
3. Delivery options and time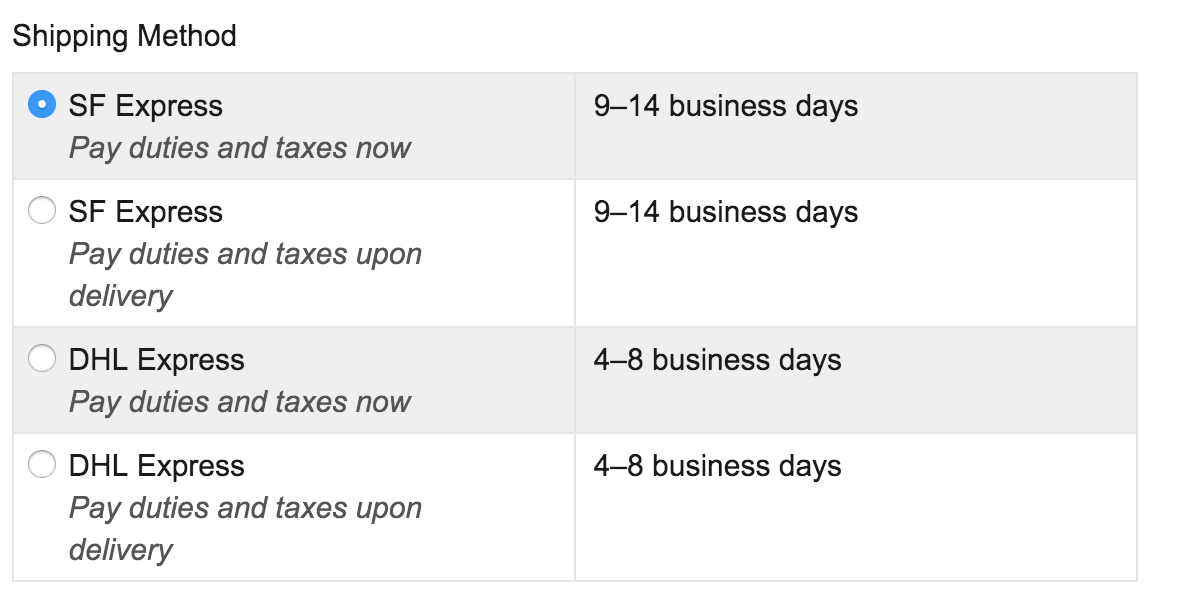 Sak Fifth Avenue offers SF Express and DHL Express for shipping. And one interesting is that they have an option for DDP (duty and tax paid) but customers have to bear the estimated costs.
4. Charged in Local Currency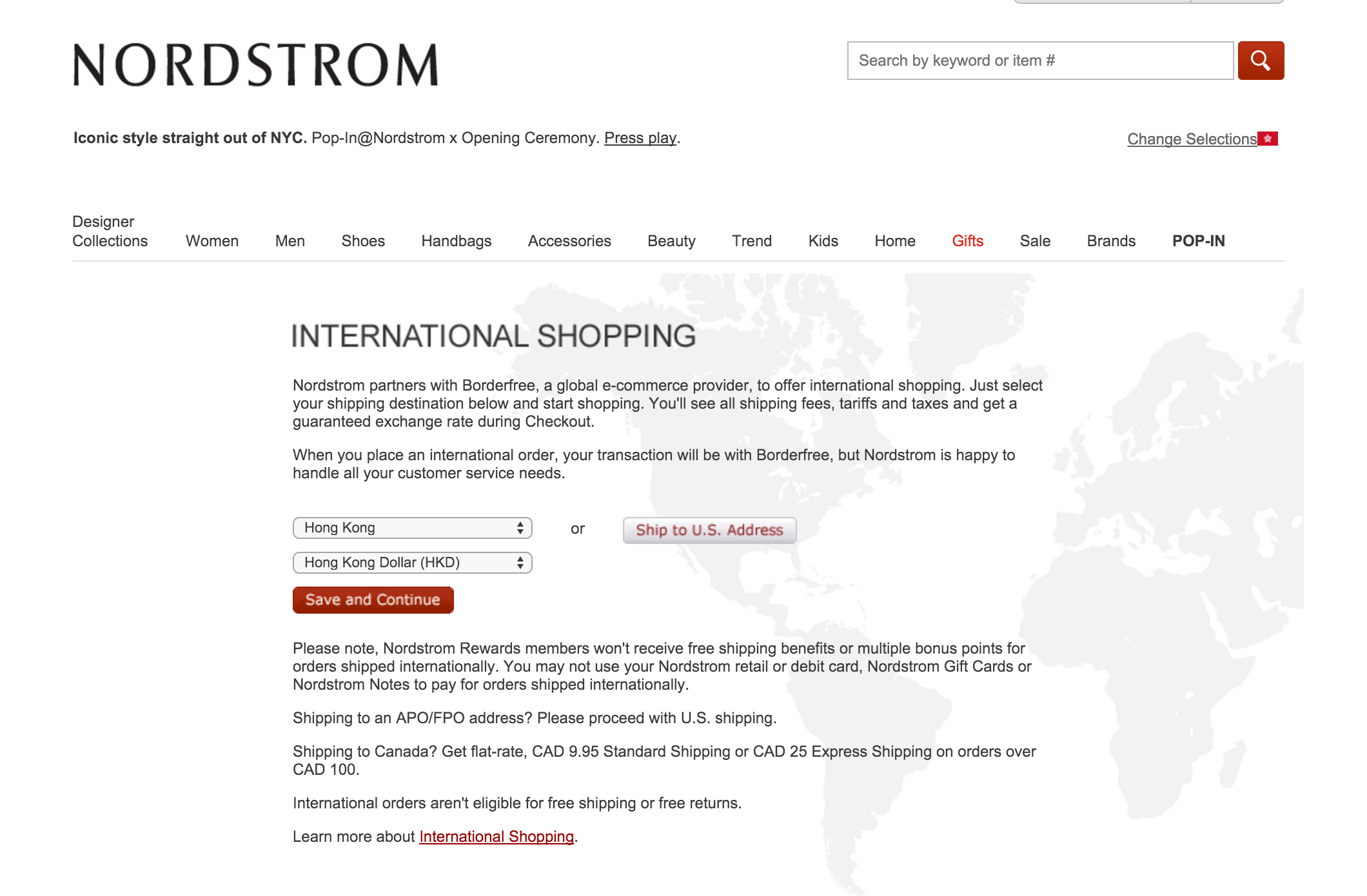 To avoid customers from charging an unknown exchange rate by the credit card company. Nordstrom shows all product prices in local currency and also conduct payment in local currencies.
How Sak Fifth Avenue offers international shipping?
The answer is BorderFree, a listed company bought by Pitney Bowes for about $395 million back in Jun 2015. BorderFree integrates deeply with multiple carriers so that online stores can offer multiple carriers at checkout, and also different payment gateway to charge by local currencies.
Borderfree generated $125 million in revenue in 2014, and recently partnered with Alipay to help foreign online stores to reach the Chinese buyers.
"When a customer's complete order has arrived at Alipay's distribution center in the US, it will take 10 to 12 business days to get to the customer," said Michael DeSimone, CEO of New York-based Borderfree.