Shopping tuesday - today I will be ordering at iHerb - great pricing and delivery choices for international order for buying healthy and organic products.
Shop at: iherb.com
Deliver to: Hong Kong
Buy what: Protein Powder, Laundry Detergent, Tea...(11 items)
Order Time: Wed 9 Dec 12:26pm (GMT+8)
Shipping Notification: Thu 10 Dec 1:24am (GMT+8)
Courier: DHL
Estimated Delivery Time: Mon 14 Dec - Wed 16 Dec
Delivered on: Fri 11 Dec 4:15pm (GMT+8)
Checkout + Delivery Cost & Time
Yea: 4 delivery choices, including one free shipping. Clear estimated delivery day range. Cheap delivery cost.
Nah: Would be nice to know the exact delivery date when using dhl.
For international buyers, shopping at iherb is such a great experience. You dont need to worry which items do not ship to your country, and the delivery costs are extremely reasonable. Unless you're buying light items (less than 4 lbs, you will probably pay for either DHL or SF Express when shipping to Hong Kong. My order price is $143.5 and $8 dhl shipping fee is really reasonable. Believing iHerb has their warehouse in USA, it is relatively hard to give an exact delivery date - but iHerb does provide a delivery date range for each shipping method (e.g. 14-16 Dec for dhl).
Do note that Duties and Taxes is paid by end customers when using DHl. For china customers, it may make sense to use SF Express as it does not incur any duties and taxes.
Depending on your delivery country, total weight and cost, your orders are eligible for different delivery options. For example an order to Hong Kong is eligible to the following options:
DHL - US$8 flat fee ( < 150 lbs, > $40)
SF Express (new) - US$4 flat fee ( < 20 lbs , < $80)
USPS Airmail Premium - US$6 flat fee (< 4 lbs , < $80)
USPS Airmail - Free (< 4 lbs , < $80)
During checkout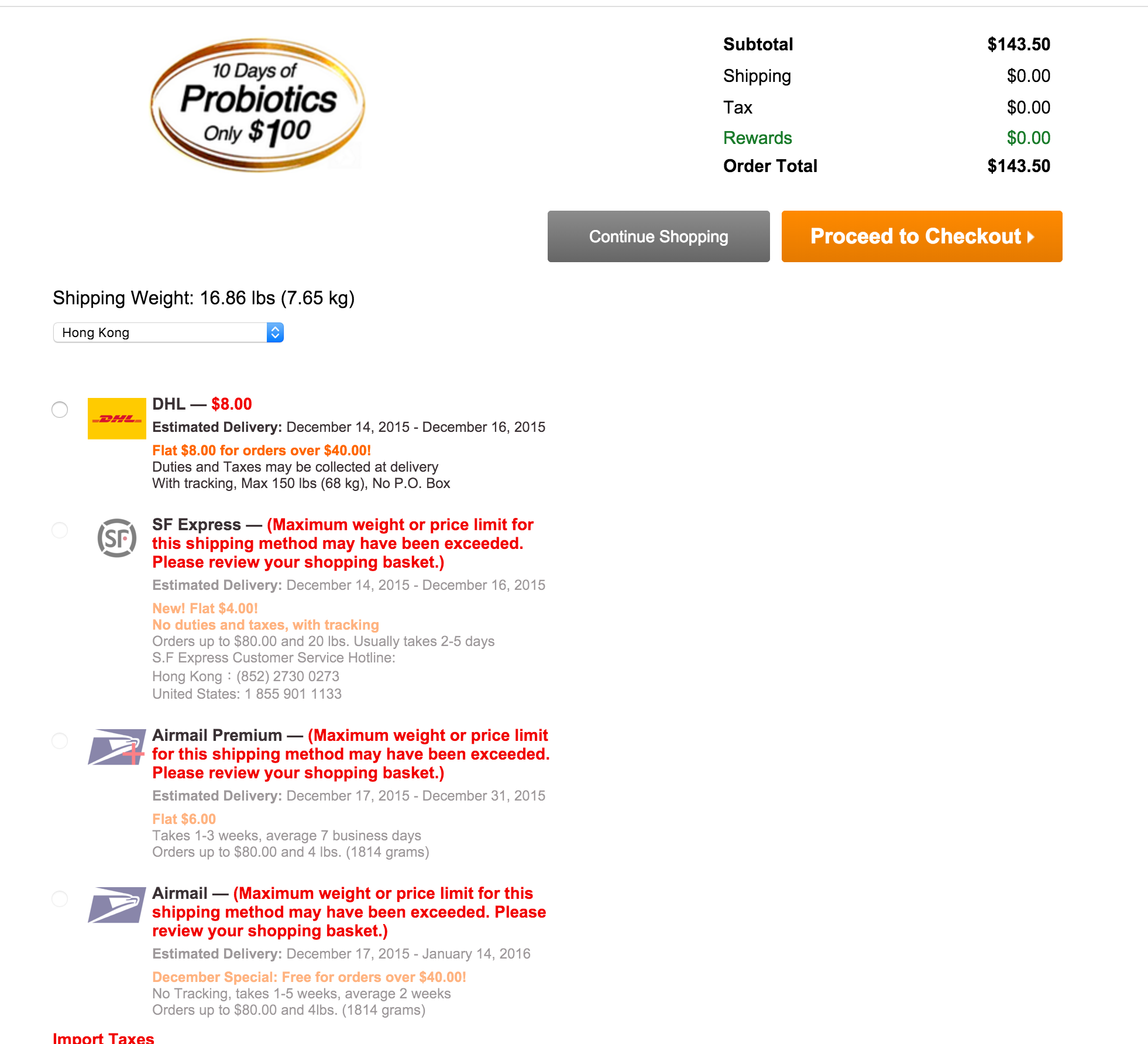 Order details after checkout

Shipping Notification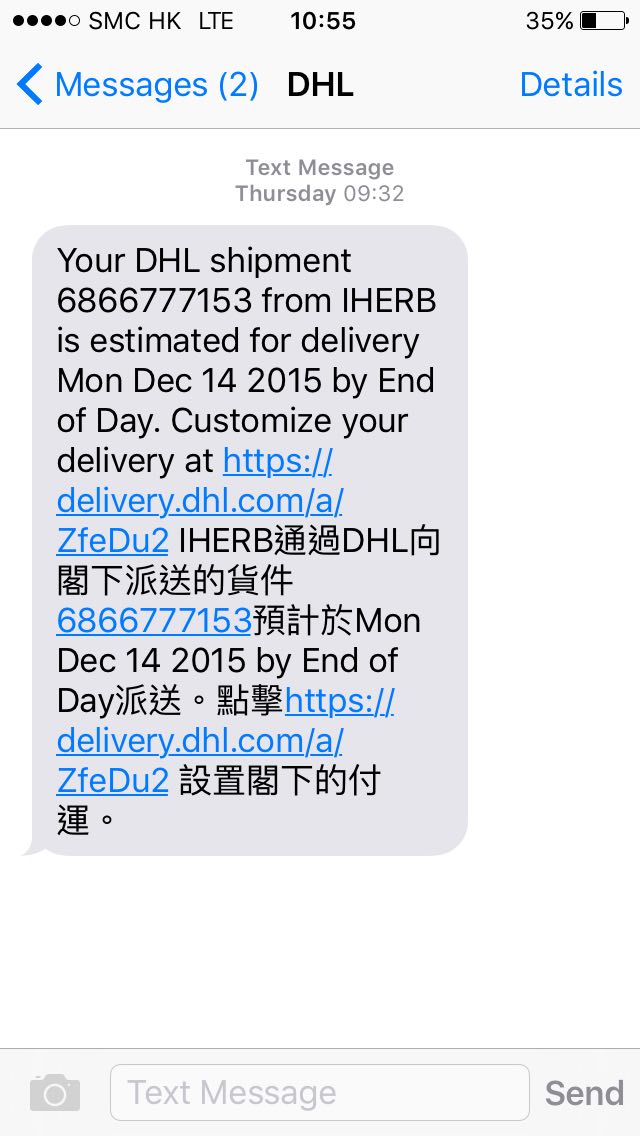 Yea: Fast (Received in 12 hours from the order time), clear estimated delivery time, include one-click tracking link and tracking number. Received SMS from DHL.
Nah: not much
You can feel iherb has an automated mechanism for pick, pack and ship and great warehouse management. iHerb does have a high number of SKUs and allows customers to choose different shipping methods (do note shipping methods vary across different countries). iHerb offers liquid items and items easy to break, which make the packing process tougher. iHerb ship fast and send out notifications with clear tracking information. Interesting part of this delivery is that you receive SMS notification from DHL On Demand which includes a link for you to customize your delivery, having 6 options:
Schedule your delivery
Leave your Signature
Leave with Neighbor / Concierge
Collect from Service Point
Alternate Address
Vacation hold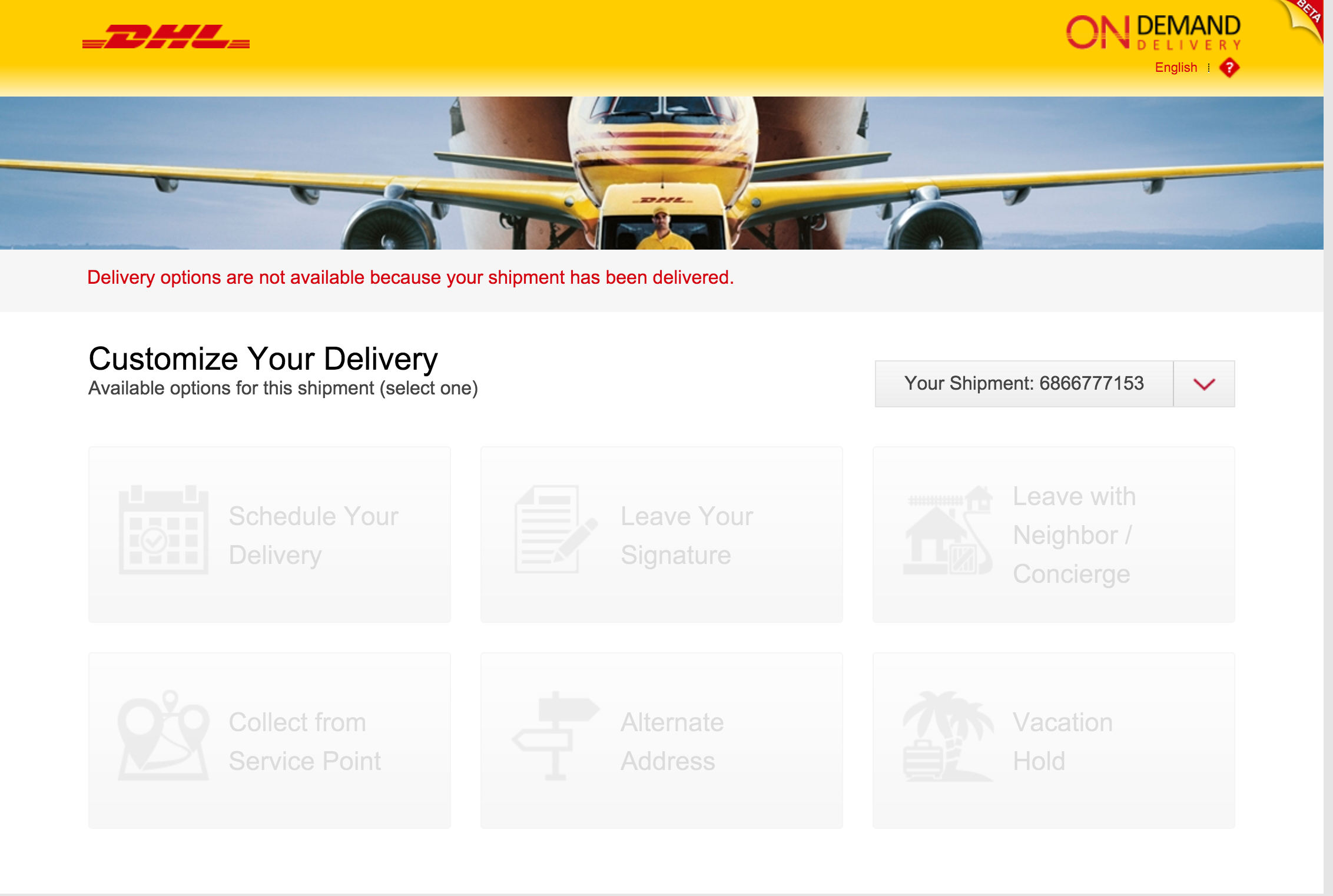 Actual Delivery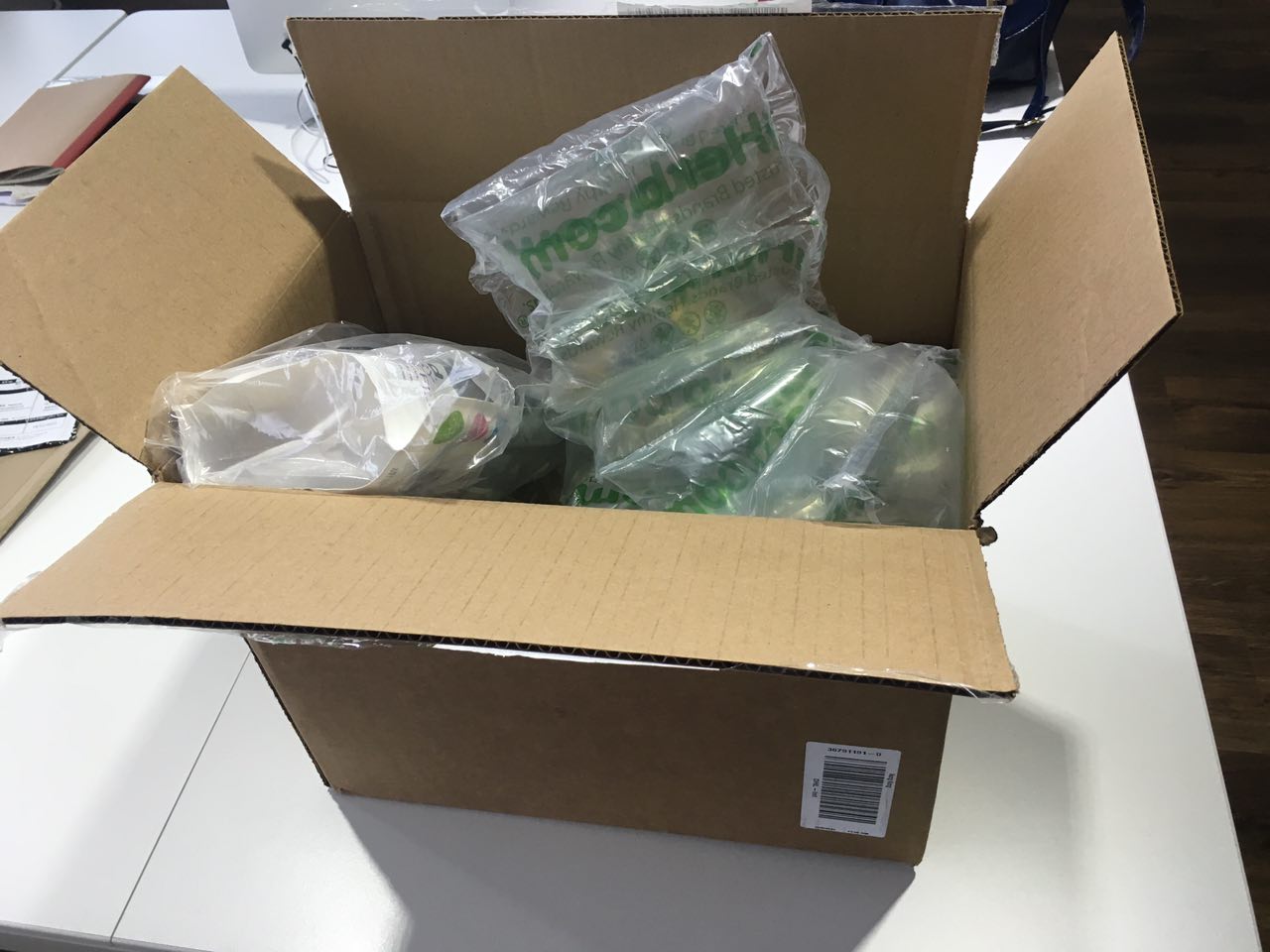 Yea: Nicely packed with Sealed Air Inflatable Wrap Bags. All liquid items are wrapped with zip-lock bags.
Nah: DHL delivers on 11 Dec (fri) but not 14 Dec (Mon), i.e. 1 business day earlier than estimated.
Return Policy
you are welcome to return any products that are unopened within 60 days of being purchased. Please enclose a copy of your order confirmation, that can be printed from your account history, or simply the order number written on a piece of paper. Please note, we do not pay or reimburse for the return shipping cost.