You can now enjoy USPS discounted rates at Postmen. By simply signing up a free Postmen account, you can immediately enjoy the best rates in town for your domestic shipments at CPP + Cubic pricing. Do note that no minimum shipping volume is required. Enjoy this exclusive deal!
1. Postmen-USPS domestic rate is equivalent to USPS CPP rate
USPS Cubic Rate
2. Enjoy USPS Priority Mail Cubic pricing instantly without usage threshold
In other words, if you use the Priority Mail, you don't need to ship more than 50,000 parcels a year, you can just enjoy USPS Priority Mail Cubic pricing immediately in Postmen.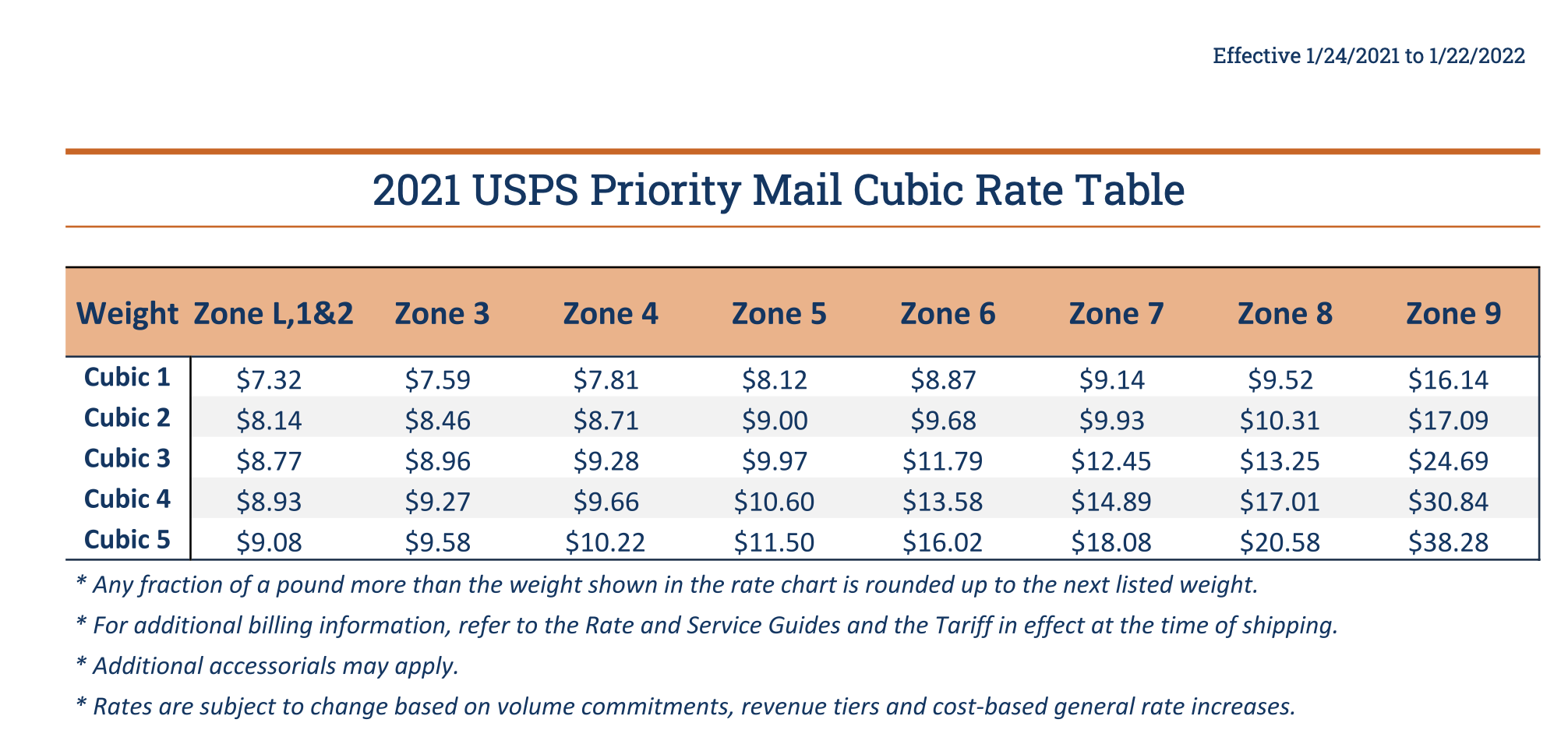 For a more detailed setting method, you can check out our help center article: Create USPS Postmen shipper account.

For more discounted rate table, you can check USPS discounted rate table.
Stay tuned 🌞
You can print labels and calculate rates for all your orders with the Postmen app and API. Our dedicated developer teams are working hard to integrate more new carriers every single day.
See full list of supported couriers by Postmen here: https://www.postmen.com/couriers