On every Monday, Postmen team will cover key e-Commerce logistics news happening in the past week, from Amazon to Alibaba, and UPS to Uber (and of course any new cool startups!). We will also posting insights from the industry leaders.
1. Logistics Updates
FedEx is CONFIDENT about the TNT deal
CNBC reported that FedEx is confident it will successfully take over TNT Express following a failed bid by rival United Parcel Service (UPS) three years ago, the global courier service told CNBC on Tuesday." According to Reuters, FedEx's $5 billion acquisition of TNT could create Europe's second-biggest delivery services business.
USPS recorded annual net loss of $5.1bn - what's next?
Probably you're too used to a postal service making no money? Good news is that the net loss in 2015 is less than 2014 ($5.5 billion in 2014). Well...according to Wall Street Journal, Postmaster General Megan J. Brennan is hoping for "the enactment of legislation that makes our retiree health-benefit system affordable and that provides increased pricing and product flexibility."
USPS plans to increase their commercial pricing in Jan. EcommerceBytes.com (one of our favourite blogs) noted the following:
rate changes include an almost 10% average rate increase for Priority Mail. The Postal Service also revealed plans to do away with Commercial Plus pricing, and on the face of it, that could have a major impact on many small and medium-sized merchants.
Uber's new "destination" feature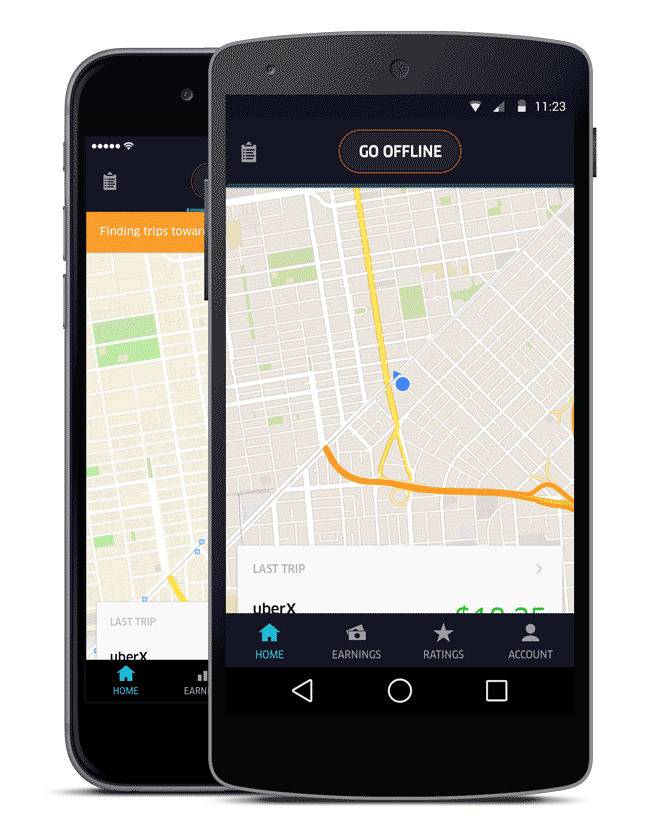 The Verge reported Uber is launching a new function that helps drivers to get more rides (especially to those part-time ones).
Drivers heading in a specific direction can input their destination into the app, and Uber's algorithm will send them ride requests that appear along the way.
Doorman launches in NYC
On-demand delivery startup Doorman now offers express delivery service in New York after San Francisco and Chicago. How it works? You fill in a Doorman address at checkout when shopping online, they hold the package for you until you schedule for delivery between 6pm to 12am (wow midnight!). Pricing starting at $3.99 per package and you can try your first package for free. Doorman raised $1.5M back in Jun 2015.
2. e-Commerce Updates
Amazon, eBay and Alibaba
Amazon - Live Mint reported that Flipkart's largest investor Tiger Global raises stake in Amazon.com. What does this imply? Meanwhile, Amazon launches "Pay With Amazon" buttons for mobile apps according to CNBC.
eBay - Inc wrote an article with a bold title "Move Over, PayPal: This $5 Billion Startup Is the Hottest Thing in Money", noting that its competitor Stripe moved to mainstream business awareness in 2015.
Alibaba - Alibaba sold $14 billion of merchandise in a single day on 11 Nov (1111) — more than Cyber Monday and Black Friday online sales combined, according to Business Insider. The article highlighted that Alibaba CEO Jack Ma described the counterfeit goods problem as "a cancer". According to Xinghua, over 40% of goods sold online in China are counterfeit products.
UK Retailer Asda supports order collection and return for other online retailers
Logistics expert blog Post & Parcel wrote that Asda's mother company Walmart is launching a new "game changing" service called ToYou, allowing allow customers to collect and return orders placed with third parties at any one of Asda's 614 stores nationwide. Asda noted that major online retailers eye on physical footprint at locations across the UK".
RedMart (the Asia Walmart) is eyeing Hong Kong and Indonesia
According to TechCrunch, the online grocery service Redmart has closed a $26.7 million round in preparation for the coming Series C round in later 2015 - which will be used to expand the SE Asia market. Tech in Asia wrote that RedMart CEO Roger Egan confirmed that Hong Kong is the next target and Indonesia might be next.