Reason 1: Random Stow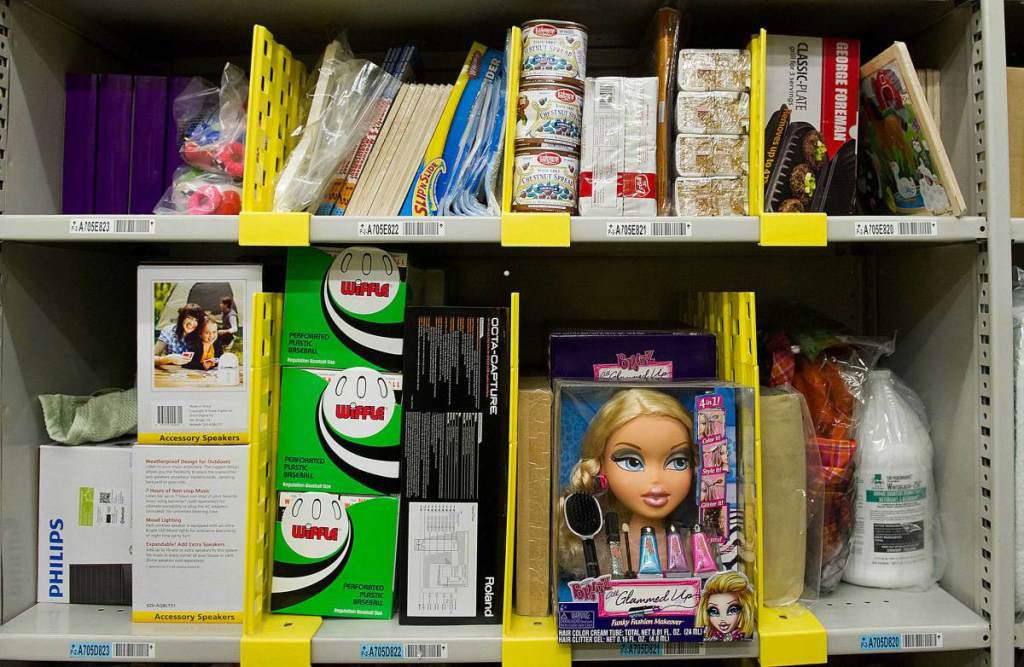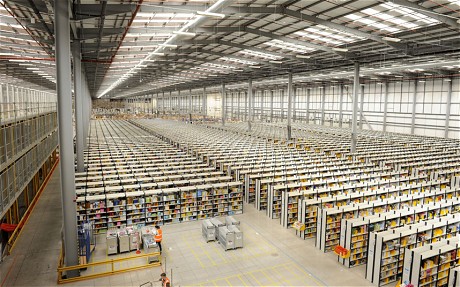 The storage of items in a randomised order at fulfilment centres to maximise the chance of multiple items on the same order being near each other. The fulfilment centre management system knows the location of every item and is able to work out the shortest travel distance to pick the orders.
Reason 2: SLAM System (Scan, Label, Apply, Manifest)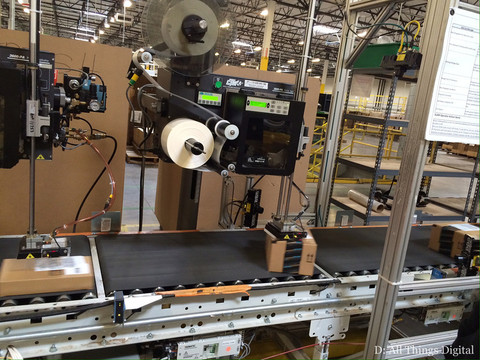 At the end of the packing process, packages move along conveyor belts to the SLAM where the package is weighed to ensure it is the anticipated weight (and that therefore the right items are inside). The SLAM also scans the barcode on the package and prints and adds an address label to the package. The whole process takes less than 1 second per package.
Reason 3: Amazon Kiva Robot
15,000 amazon kiva robots drives eighth generation fulfillment center from designboom on Vimeo.
Cnet called the Kiva Robot Amazon's busiest employee. The orange robots simplies Amazon's packing and shipping process. Instead of warehouse staff to walk and pick items for an order, one just need to stay at a station where Kiva Robots will bring the correct items for him/her to pick the orders.
How many Kiva Robots are there?